11 Telegram Channels To Follow This Covid-19 Season
By Tang Kai Long   •   3 min read
With schools and work places shutting down for the month ahead, here are 11 telegram channels everyone in Singapore should follow in this Covid-19 season. Use these to stay updated and minimise disruption in our lives in these trying times.
1. For Covid-19 updates: @MothershipSG
From latest case counts to country lockdowns, Mothership seems to have dibs on the latest updates regarding Covid-19. Join their telegram channel to know everything that is going on and then some, because they also have juicy news updates.
(Good to tackle the boredom that is stay-home)
2. For overseas returnees: @SGNChannel
Just flew back to Singapore? Confused about Stay-Home Notice (SHN)? Want to know how to trace the people you have been in contact with? Want the latest updates on the situation? You have to join Singapore Global Network.
3. For job opportunities: @WerkWerkSG
Times are hard, but lots of companies are still actively hiring. Follow WerkWerkSG for latest updates on internships and job opportunities, career hacks and career polls to up your job search game.
4. For financial wisdom: @PersonalFinanceSG
The markets are nothing short of volatile right now. From making sure you don't lose too much money on your investments, to ensuring you have sufficient cash flow to tide you over such rough waters, follow them for practical financial tips and updates.
5. For food promos: @SGFoodDeals
Quarantine still need to eat right.
Maybe pay less attention to the 1-for-1 Starbucks deal and be on the lookout for $1 GrabFood deals. Shout-out to all the brave souls in the food delivery scene keeping our tummies filled in times like this. Click here to join.
6. For self pick-up food promos: @SGCode
Feel bad for food-delivery riders? Want to cut expenses? Do both by picking up your own food at a discounted price! Follow SGCode to enjoy these perks.
7. For cab promos: @SGCabCodes
For the essential grocery runs to the supermarket. It's difficult to social distance in trains and buses. And cabbing isn't cheap either, so save your pockets with some cab promo codes.
8. For Korean dramas: @Korea_Drama
If you're bored out of your mind at home, why not share the love for Korean dramas (they even have Chinese, Thai, and Japanese ones) with 160,000 other people. They will recommend fan-favourites and even provide download links with English subtitles. Click here to join.
9. For Pokemon Go: @PKGoinfo
Pokemon Go, how about Pokemon No?
Pokemon Go lovers, don't start freaking out (and definitely don't put yourself in harm's way for some virtual creature). Keep yourself updated with all the latest news about Pokemon Go through this channel.
When Ash said "Gotta catch 'em all", surely he didn't mean Covid-19…
10. For Yoga and meditating: @YogaSuper
From breathing techniques to yoga poses, all is said to improve health and happiness. Such are exercises for the body and the mind that you can do even while being cooped at home. Start your journey today.
11. For reading and E-Books: @BooksThief
"Reading is to the mind what exercise is to the body."
Add reading to your home workout routine to keep your mind and body in their prime. Get your e-books here.
There we have 11 Telegram channels everyone in Singapore should follow in this Covid-19 season. For a definitive list of all the Telegram channels & bots Singaporeans should follow in 2020, click here. 
---
---
RECOMMENDED FOR YOU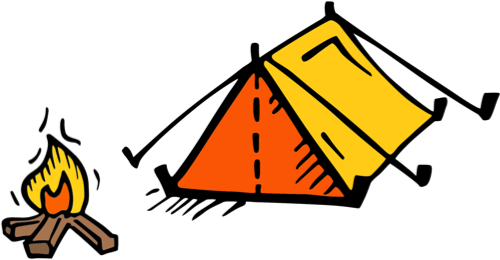 We share more career wisdom with our tribe
Click here to join over 20,000+ career-minded professionals on our career newsletter.
We'll also welcome you with an email series of our best resources.