Career Paths: B2B Sales 101
By Ken Tan   •   6 min read
It's the start of the day.  
Vicky logins to Salesforce, an online platform used widely by Business Development Professionals.  She scrolls down her list of clients to be in touch with. She aims to bring them into another phase of the buying process. The eventual goal is to seal a bigger-sized deal from a pool of interested buyers.  
She has limited time in doing so.  
There is a need to meet her quarterly sales targets and earn her commissions. She can't be pushy, yet persuade her clients that the solution offered addresses their pain points. Hence, Vicky has to plan her activities. She needs to dive deeper into her opportunity pipeline. 
Introducing the life of a B2B salesperson
Monday-Tuesday: Answer queries and prospect new clients through LinkedIn, phone, and email
Wednesday: Look through her account plans to spot buying signals, develop proposals to send out 
Thursday: Upsell/cross-sell her existing clients, by having a deeper engagement with them
Friday: Evaluating her sales opportunities in Salesforce, and planning for the weeks ahead 
She uses a 5x5x5 approach: 
5 top clients to work on

5 top proposals to send to
And 5 deals to sign off within six months
Vicky has to identify the type of clients that make her time worth, those who have expressed genuine interest to discuss her proposals. 
She has to think of ways to bring potential clients into the closing stages.  
Often, the life of a B2B (business-to-business) salesperson evolves around the clients.  
There are times where it's exciting, for example having informal conversations while knocking off rare whisky drinks and tequilas with the senior-level management.  
Once, Vicky has to meet the bosses of an American multinational on the top floor of an office building, which is a members-only well-known cocktail bar in town.  
The glamour, the food, and drinks, the warm reception as a VIP make the job looks great!  I mean, you get paid to meet people and enjoy the fine hospitality of a world-class lounge area.  Better still, Vicky's portfolio includes Malaysia, Thailand, and Australia.  
Before the pandemic, she gets to travel (well, not exactly business-class) once per two weeks at the company expense, spending her free time after work chilling out at a bar in Melbourne or window shopping along the shopping streets of Bangkok.  
She posts Instagram-worthy photos of the poolside by the hotel room sipping a Margarita.  
The average salary of a B2B salesperson
Her job is to bring in revenue for the company, and she gets paid a monthly basic. Plus, a commission from the value of deals brought into the firm. 
According to PayScale, the average median salary for a Business Development Manager is SGD$69,353 per annum. That is SGD$5,794.42 per month.  
Geez…that sounds like the type of job I want 
Life has to balance up eventually. 
The stark reality is that every person is wired differently.  
There are situations where one needs to be street-smart, in finding creative ways to get the deal over the line. There can be multiple obstacles. 
Unique skills of a B2B salesperson
Here is an interesting scenario Vicky faces: 
"Ben, the General Manager is keen to subscribe to project management software. After diagnosing his requirements, Vicky realises that she has to find out the exact reason why Ben is looking to purchase it. Additionally, to get the subscription agreement signed off, Adam (Managing Director) has to approve, and Ben is staying on the sidelines. Adam is busy and didn't have the time to look at it. So, Vicky is stuck. The fee may another stumbling obstacle." 
How will Vicky bring Adam and Ben together, while ensuring Ben foresee the firm's software is the right choice? What are the ways to persuade Adam to proceed ahead with the agreement? 
Every scenario is dynamic.  
Vicky has to be resourceful and apply a different set of techniques during the client engagement process. She is on her feet, to strategically think about the personality traits of her clients, and the trigger points that shift perspective.  
Vicky loves it, every minute of the B2B sales process.  
The adrenaline in developing something from scratch, and nurturing it to a warm relationship makes her pumped up.  
She continues the rapport and gains the clients' respect as a trusted in-house Consultant.  Sometimes, her clients become her corporate friends, giving her insights into their sectors.  
Vicky also gets to use her consultative-selling skills in practice.  
Is that an in-demand future skill that Hiring Managers are looking out for? 
Absolutely! 
As a matter-of-fact, based on an article from Lead Forensics "why consultative selling is essential in a  digital world", it's the art and science of getting clients to buy into solutions by asking a load of fruitful questions, with a strong listening ear, to get them to act on their needs. It's about prioritising relationships and being client-centric, never squarely about the firm's product benefits.  
This is an ability that can be replicated in other professions.  
Vicky has the opportunity to use it, learn from the experience, and hone her expertise to be a high flying B2B salesperson.  
You can do it too!  
Doesn't matter if you are from a non-sales background. What is important is your willingness to learn, turn your mindset into being client-focused, and enjoy meeting people across various levels. 
To put your foot directly into this profession may seem daunting. 
This is why having a crash course would significantly help you.  
Introducing the "Career in B2B sales" program  
A new and personalised virtual workshop, that offers clarity into a move into a business development position, increases your opportunities to get into a B2B sales job.  
Peek into the life of Walter as a B2B salesperson. He is different from Vicky. Understand things you never get to know from the inside world of selling.  
Grasps a broader view of the expectation, and the agile process to be in from a client-facing role.  
Then, immerse yourself in a hairy scenario. Imagine being in an interactive situation of engaging with clients using consultative selling techniques. 
Have fun doing it. It's an experiential experience!  
Moving ahead, assess your potential to be in a B2B sales job. Discover the winning qualities and abilities of an accomplished Deal-Maker. Are you The Chosen One?  
Finally, it's time to customise your sales-driven Curriculum Vitae (C.V.), with the ability to drive industry-relevant stories that sell to Hiring Managers.  
All-in, it's a great onboarding 1-day virtual course.  
Hands-on, application-based that relates to real-world situations. Learn the fundamentals of consultative selling, and enhance your employability prospects into a B2B sales career!  
There is only one thing I need from you.  
Adopt an open mind. You may be an unpolished gem waiting to be discovered.  And who knows, you can soar higher up to be a future Sales Leader! 
---
---
RECOMMENDED FOR YOU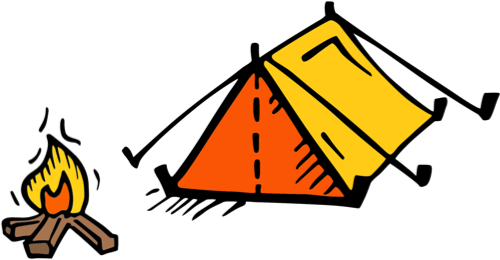 We share more career wisdom with our tribe
Click here to join over 20,000+ career-minded professionals on our career newsletter.
We'll also welcome you with an email series of our best resources.