Telegram Channels and Bots In Singapore (2021): The Definitive List
By Tang Kai Long   •   11 min read
There are many articles out there about Telegram channels and bots you need to join. But not one that really consolidates all the Telegram channels and bots that every Singaporean must join.
From the latest news updates, life hacks, all the way to the best bargains in town – you really can find almost everything on Telegram for free.
This is the most definitive list you'll find that compiles all the useful Telegram channels and bots in Singapore:
P.S. If you're only on WhatsApp and not yet on Telegram, this list of over 60 useful Telegrams channels we've curated for Singaporeans will change your mind.
Telegram Channels for Food

@MissTamChiak
"Tam Chiak" is a local expression that translates to "greedy" or "glutton". If you're always on the hunt for delicacies, you have to follow this channel.

@Eatbook
The food-reviewing arm of TheSmartLocal, Eatbook offers reviews and recommendations you can rely on for your next food-date. Click here to join.

@SGFoodies
Curators of the latest food promotions in Singapore. Treat your stomach, but cover your pockets. Join them to get notified right away!

@KiasuFoodies
Good food not enough, got discount? Yes. As they say themselves, this channel has the food deals you actually want. Don't miss out!



@SGFoodDeals
Foodies, Assemble. For good food at better prices, follow them today.

@ChopeDeals
For dibs on latest promotions, exclusive discounts and food recommendations, chope yourself a slot in ChopeDeals.

@SGFoodLobang
For the best food lobangs in Singapore, or so they say. Find out for yourself! Click here to join.

@SGCoffeeLovers
Coffee Lovers gather! Find fellow coffeeholics and explore everything about coffee and more in this channel.

@SGBBT
For 1-for-1 deals, discounted prices, 50% off the second cup, and all things bubble tea. If you ever said: "bubble tea is life", welcome to the channel.
Telegram Channels for Lifestyle 

@SGWeekend
A constantly updated list of things you can do during your weekends. They also share lesser known deals like voucher redemptions and cashback bonuses. Check them out!

@SGWhereTo
Sales, events, and all things happening right in this Little Red Dot. From yoga to technology fairs, rest assured there is something in this channel for everyone.

@DateIdeas
Need interesting ideas for your next gathering, outing, or date? Look here.

@SGNewMovies
From the latest releases on Netflix, to the hottest movies in the cinemas, this channel offers a quick and comprehensive summary of any film you might be interested in.

@SGConcerts
Say goodbye to "punching the wall because I missed my favourite artist's concert". With @SGConcerts, you can have concert announcements and ticket sales alert at your fingertips.

@SGFitnessHealth
Trying to keep fit? Looking for good bargains for sports equipment? Curious to whether or not stretching before a workout is really good for you?
Join this channel for the latest fitness tips, discounts, and news in Singapore.

@SGParenthings
Here they have for you – places to bring your kids, deals for mummies and daddies, and absolutely anything that may be of interest to parents. A channel dedicated to all parents.

@SGAskEveryone
In this channel, there are interesting and interactive polls to entertain you. "Which area in Singapore has the best food?" "Which MRT line is the fastest?" Click here to join.
Telegram Channels for Personal Finance 

@PersonalFinanceSG
Spare yourself from complicated financial jargons and gain access to information across insurance, investment, and income. This channel looks to help maximise your personal savings.

@DollarsAndSense
Financial knowledge with a twist. Here you'll find finance content with interactive polls and contests, all handpicked for you.

@WokeSalaryMan
Cartoon artists with stacks of financial knowledge. And humour. Follow them to start saving your first $100,000 and retire before 65 years old. Hopefully.

@MoneySmartSingapore
Wish to be smart with your money? Subscribe to this channel for personal finance tips and the latest money-related news in Singapore.

@SGBTO
Made by Singaporeans, for Singaporeans, to share insights and analysis on upcoming BTO projects. Check them out here.
Telegram Channels for Airfare Promos 

@MileLion
Flying is expensive, but less so if you have this handy guide to travel better for less. Updates and happenings relating to airlines, lounges, and hotels can be found in this all-in-1 gem.

@SGTravelPromos
For updates on latest travel deals, discounts and promotions in Singapore. Airline tickets, travel activities, and overseas accommodations. You name it, they have it. Click here to join.

@SGAirfarePromos
This channel means business when it comes to airfare promotions. Strictly airfare promotions, and only the best deals. Check them out here.

@SGTravelHacks
Your personal travel-guru. Find in this channel the best travel deals that includes: airfare sales, itinerary hacks, money tips, and travel insurance promotions.
Telegram Channels for Jobs & Internships

@WerkWerkSG
For jobs, internships and all else related. Career hacks, advice and polls for burning job search & career questions that people have. You can even submit your own questions and what you need help with via @WerkWerkBot. Follow them here.

@SGInternships
Anybody looking for an internship should join this channel. Finance, Marketing, Operations, Supply Chain, Sales, HR from Startups, SMEs and MNCs, take your pick. Click here to join.

@SGInternship
Same same but different. This is an announcement channel for internship position listings, and they connect internship seekers to employers instantly. Check them out here.

@PartTimers
Need money? Need it fast? Satisfy your minimal time commitment cash needs here and check out all the part time jobs they are offering.

@SGPartTimers
A part-time job channel dedicated to ease your job selection process.Join them for low commitment part-time jobs.

@SingaporePartTimeJobs
Looking for part time jobs to tide over your holidays or earn for your next overseas journey? Check out the list of jobs they offer here.

@SGQuickJobs
From straight-cash day jobs to short-term contracts, this channel connects jobs with jobseekers in minutes. Find out more here.

@SGCareers
A channel offering a range of positions to kickstart your career.
Includes: full time/ permanent/ contract/ project-based positions, all of which can lead to a plausible career track. 

@InternSG
This is the channel where you can find an extensive list of curated internships, freelance, and graduates jobs.
Telegram Channels for Transport

@SGMRT
Be kept in the loop of any train delays island wide, early closures, late opening hours, unexpected train faults and extended travelling times. A Singaporean must-have. Join here.

@SGCabPromos
Transportation shouldn't cost a bomb. And with the promo codes this channel provides, it wouldn't have to. Includes Grab, Gojek, Ryde, ComfortDelGro, TADA and others.


@SGHitch
This channel serves as a bridge between hitchers and drivers, providing a cheaper alternative since the removal of late-night Grab Hitch services.

@SGRoadUpdates
The official channel to broadcast traffic situation to avoid jams. From sniper updates to road accidents and everything you need to know to smoothen your journey home.

@SGCustom
Looking to refill your car's petrol at a discount? Trying to triple your money? Then you must be heading to Malaysia. Be informed about the situation at customs by joining this channel. 
Telegram Channels for News

@LeeHsienLoong
That's right. Our PM Lee Hsien Loong has his own Telegram Channel. If you're still not on telegram… keep up. This channel shares news Singaporeans ought to know, from current affairs to the future of Singapore. He even has his own sticker pack.


@Bloomberg
If you know Bloomberg, they share the same sort of news here that they share on their main website. If you don't know Bloomberg, they help you stay connected to the most critical events of the day. Follow them here.

@TheStraitsTimes
A household name among Singaporeans. Join this channel to stay in the know with the latest news about Singapore and around the world.
@CNALatest
Yet another household name. For all news pertaining to Singapore and all around the globe.

@MothershipSG
For all news regarding Singapore. Gossips, talk of the town, latest updates, basically anything that has happened or is happening can be found in this channel. Everything.

@MustShareNews
The news-updating arm of TheSmartLocal. They cover relatable, engaging, and relevant news and content to their followers. They sometimes share hilarious memes and videos as well. Follow them here.

@SGUpdate
For anything that is new or happening in Singapore, you can find them here.

@SGTalk
Beware the strength of unity. This channel is a place to network with those in Singapore to talk and share anything about this Little Red Dot. Click here to join.

@TIANews
Gamers, developers, and all techies alert! Get yourself updated on the latest tech news in Asia here.

@GovSG
Follow this channel for important Government updates and clarifications about Government-related fake news.
 Telegram Channels for Deals & Promos 

@GoodLobang
You know what they say, "Food lobang is GoodLobang". Besides food deals, they have a variety of other promotions you know you don't want to miss out on. Click here to join.

@SBSmarterWay
For daily deals and life hacks, this channel provides regular updates on the best Cashback deals and posts by ShopBack SG. They're quick on promotions with a short time window, so hurry up and follow them now to not lose out on any!

@TheOfficialShopeeSG
If we're talking shopping, there is no discounting Shopee. This e-commerce giant has its own telegram channel which offers all updates, and it even includes promotions and deals, all of which are important for your shopping journey. Click here to join. 

@BudgetBabes
This is one for the ladies. They bring the latest beauty and fashion promotions on top of product releases you shouldn't miss. Guys, go easy on your pockets when shopping for gifts. Follow them here.

@SGStudentPromos
Being a student means living your life in accordance to your allowance -and we all understand that pain. Live life a little more lavishly with affordable student deals that you can find here.

@PelandoSG
From smartphone offers to Lazada cash vouchers and starbucks 1-for-1 deals, this channel sees to it you get your money's worth. Check them out.

@Qoo10Deals
They hold polls to find out what deals their followers want, and then they deliver them. For quality deals and special news you must see, join them today.

@SGFreebie
A channel where people list the items they are looking to give away. For free. Help save the environment while saving yourself some money. Click here to join.

@SGCode
For interesting and useful about Singapore, follow @SGCode. We're talking food promotions to deals for IT products and daily necessities.

@KiasuPolice
Like ordinary police, except they catch misleading deals and update you on deals that are fully redeemed – so you won't end up disappointed. Click here to join.
Telegram Channels for Learning 

@MachineLearning24x7
You don't need to go to school to learn – ever more so in today's time. This channel specialises in artificial intelligence, machine learning, data science and all of their related counterparts.

@SGData
Data science, machine learning, deep learning, artificial intelligence and more. Learn from fellow data science enthusiasts in this channel and keep a look out of related job postings every now and then! Follow them here.

@OpenDataScience
The first telegram data science channel. Covering all technical and popular staff about anything related to Data Science. The Data Science OG.

@DataFlair
This channel is meant to provide the updates on latest cutting-edge technologies like Big Data, Hadoop, Spark, Data Science, Python, R, AI, ML, DL & many more. 

@CodingNews
HTML, CSS, Sass, JavaScript, TypeScript, React, Angular, Electron, Node, and the list goes on. Find high quality articles, videos, and tutorials about programming here. 

@Pythonres
Python, the fastest-growing programming language. To stay relevant, learn all there is about Python with resources found here.

@Books
Are you an avid reader? Get your daily free book without paying a single cent. Click here to join.

@BooksThief
This channel turns hand picked books into e-books and they are all available for free. Get your reading fix here.

@BooksBag
In this channel you can find books strictly in these categories only: educational, self-help & development.
Telegram BOTs

@Bus_Time_BOT
Simply send it your location and it will reply you with bus timings for Go-Ahead, NTU, NUS, SBS Transit, SMRT, and Tower Transit buses. Essentially every single public bus service in Singapore. Click here to join.

@GetMediaBOT
Downloading media has never been easier. Make use of this bot to download music, podcast, audiobook, e-book, and any files on the internet.

@ShiokBOT
An authentic Singaporean bot. For taxi promos, weather, mrt breakdown notifications, and everything a Singaporean needs.

@Gamee
The bot for social gaming. Try out tons of addictive games with your friends, and have a showdown to see whose score is higher.

@PollBOT
To facilitate group decision making, simply add this bot to your group to create simple polls.

@RainKorKorBOT
Never be at the mercy of sudden downpours again. This bot fetches weather imagery from NEA to let you know if today is going to be a bring-your-umbrella-out day.

@SGMRT_BOT
Type in your command and choose your location. The bot then does its job – giving you live updates on the MRT station you're located at.

@SGBusUncleBOT
The will update you with bus arrival timings and can show you how to get to anywhere in Singapore. He is your friendly neighbourhood Bus Uncle Bot. Join him to get to the place you want to be at sooner.
Let us know if this list has helped you or if you have any other suggestions, drop us a note at careers@talenttribe.asia!
---
---
RECOMMENDED FOR YOU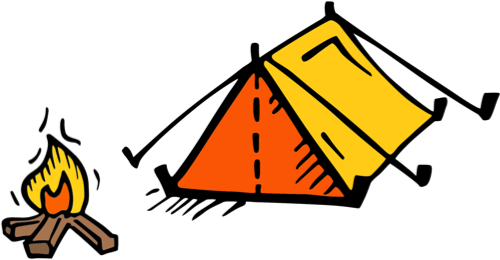 We share more career wisdom with our tribe
Click here to join over 20,000+ career-minded professionals on our career newsletter.
We'll also welcome you with an email series of our best resources.