How Millennials Feel About: Unconventional Job Titles
By Sharon Yeo   •   4 min read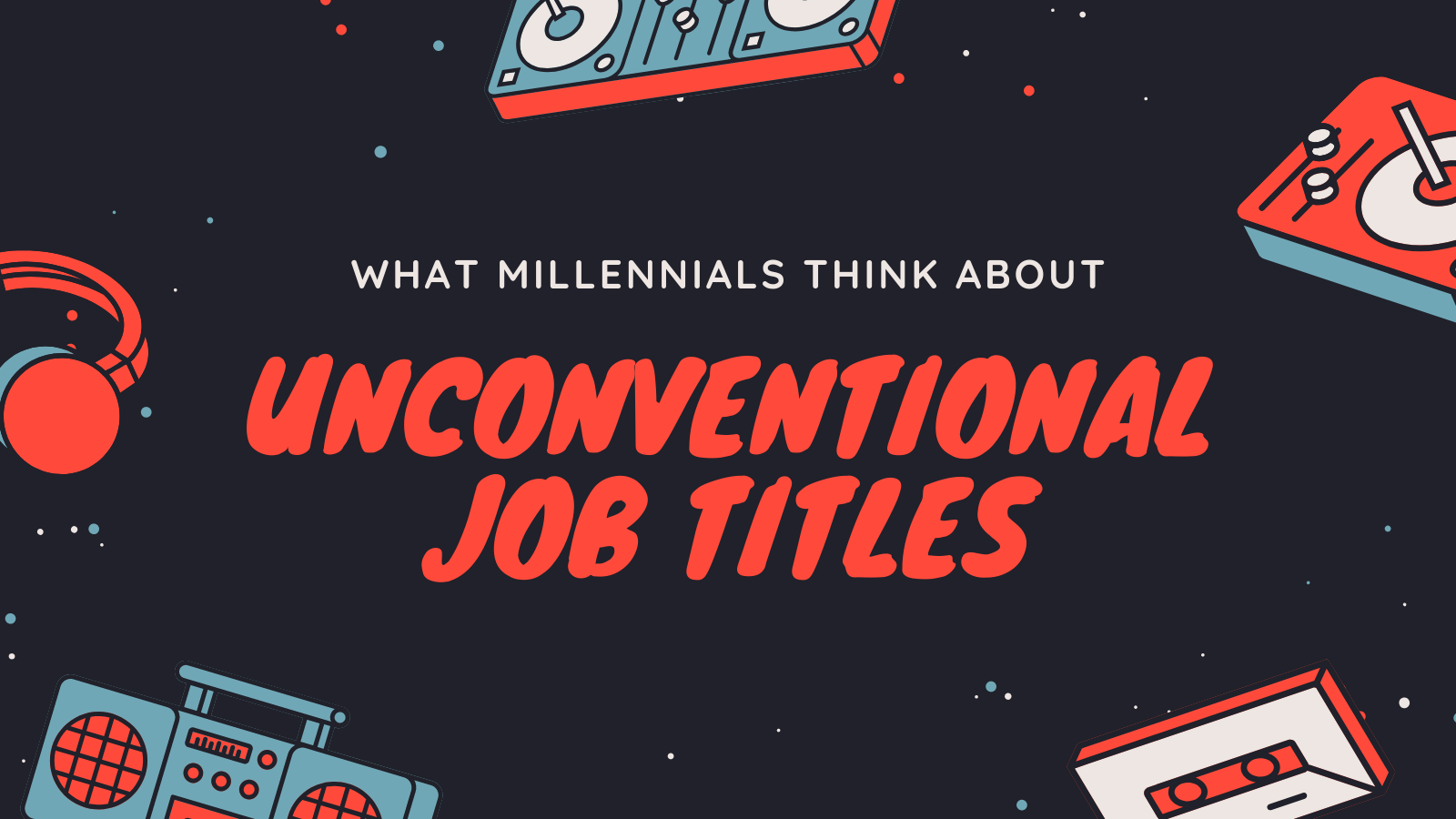 It started with the hipster tech startups.
Then some larger companies who wanted to 're-invent' themselves and attract young talent started adopting them.
Fancy job titles such as Marketing Magician, Lead Generation Ninja, Java Jedi, Front Desk Vibe Coordinator, and more inventive job titles. It may have crossed your mind to use a fancy job title the last time you crafted a job description. Should you?
We interviewed 8 Millennial and Gen Z jobseekers to find out.
What do millennials really feel about these fancy job titles?
The short answer: they don't like it.
You're covering up for something
Perhaps it's an unattractive job or a low salary. Or you're a company nobody wants to work at and trying to fluff up a fancy job title to entice people to apply. They feel uncomfortable about why you're using an unconventional job title, and it turns candidates away.
They want to sound more professional
"Imagine that job title on my name card or LinkedIn. I would be a joke." It may be surprising for some to realise that millennials actually want something more professional.
The more career-savvy millennials are also concerned about the impact that unconventional job titles may have for their future career prospects: What would future employers think when they see this job title on my CV? Would recruiters be able to hunt my LinkedIn profile without the critical keywords?
Compared to fancy job titles, they prefer "inflated" job titles. For example, if a third-year Associate is instead called a Senior Manager at your company.
You're trying too hard
Especially if you're a large corporation or SME whose image does not match the funkiness of the job title. Or even if you're a startup trying to look cool. That uncomfortable feeling that you're overselling yourself creeps in.
JD itself is more important
Apart from the majority of millennials we spoke to who are (negatively) influenced by creative job titles, there is a group of jobseekers who would not mind what the job title is. Instead, they heavily focus on the job description and what the job actually entails.
So should you use it?
The answer is probably a clear no so far. But if you fall into these exception cases, you could go ahead and try out unconventional job titles for your company:
Your company is actually fun/cool/creative
Companies who aren't doing it just for the hype or to better attract candidates, but because it is a true embodiment of their DNA. There are two sub-groups here.
(1) You are actually creative and people know it. 
To quote a jobseeker:
"If it's a company whom I already know are a fun bunch, like TheSmartLocal, if they had two different job listings with similar job descriptions but different job titles (one normal and the other unconventional), I would probably go for the unconventional job title because I know they are actually a fun company."
(2) You are actually creative but people don't know it.
The key here is to showcase that creativity in your job description, recruitment process and candidate communication – so jobseekers can pick up that you aren't over-selling or trying too hard.
Creative roles
Some jobseekers looking for creative roles (such as designers, marketers) are open to unconventional job titles if the whole package of the job description and recruitment process is also unconventional.
"I once saw a job ad by Circles.Life that had a fancy job title, but because they crafted the entire job description and recruitment process in a very creative way – the whole package made me feel that this was really what they're like. It tells me how much creative freedom I'll get if I join the team, and how 'daring' the company is willing to be."
If fancy job titles are not the way to go, what works best? Read our how-to guide on writing the most effective job titles.
---
---
RECOMMENDED FOR YOU